Problem:
 Despite its name, Very Old Barton Bourbon is not that old.
Insight:
 At 100 proof, it's a bourbon that is meant to be conquered, just like other aspects in life.
Solution
: If Very Old Barton Bourbon had a rich history, what would it look like?
Concept:
 Meant For The Bold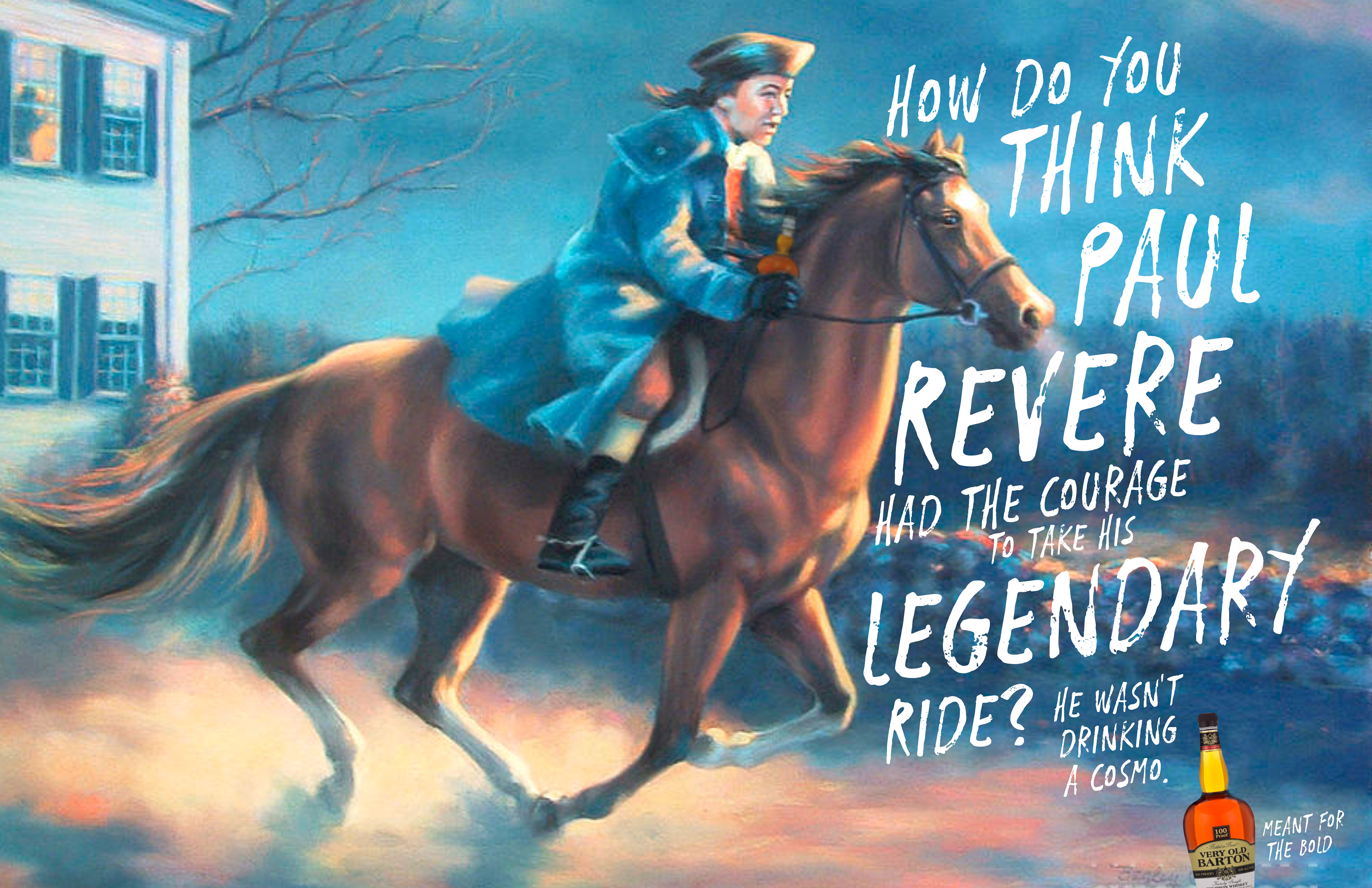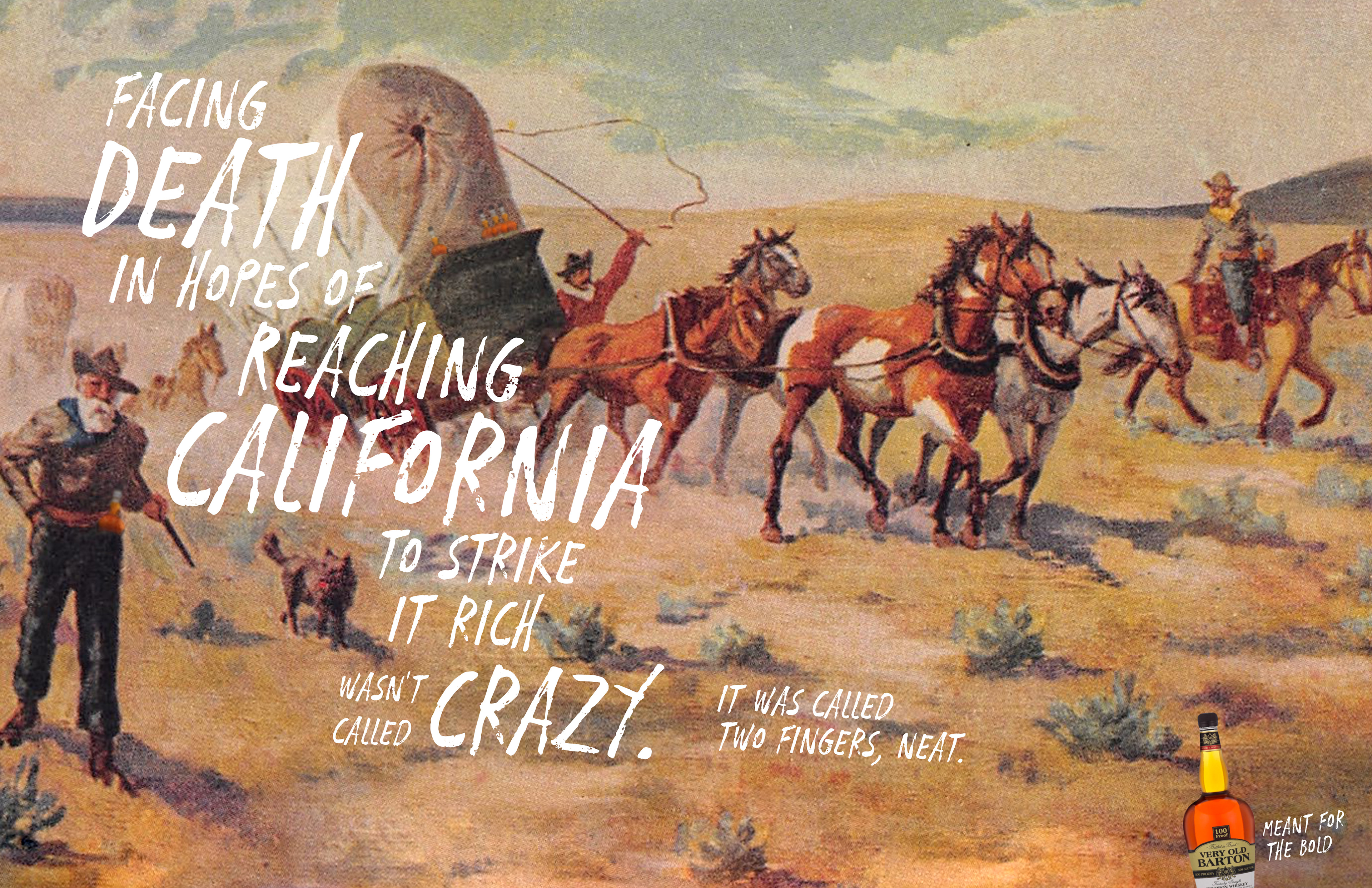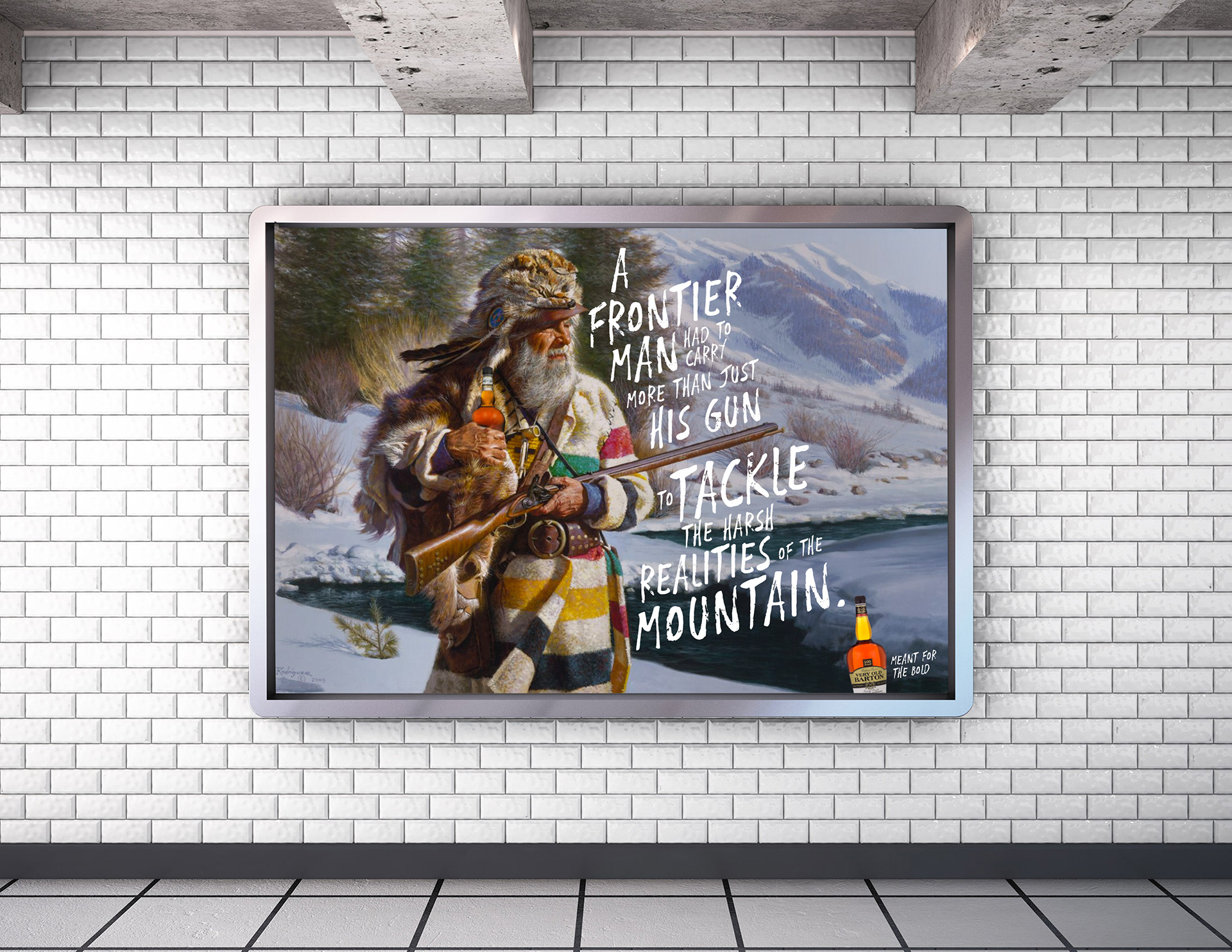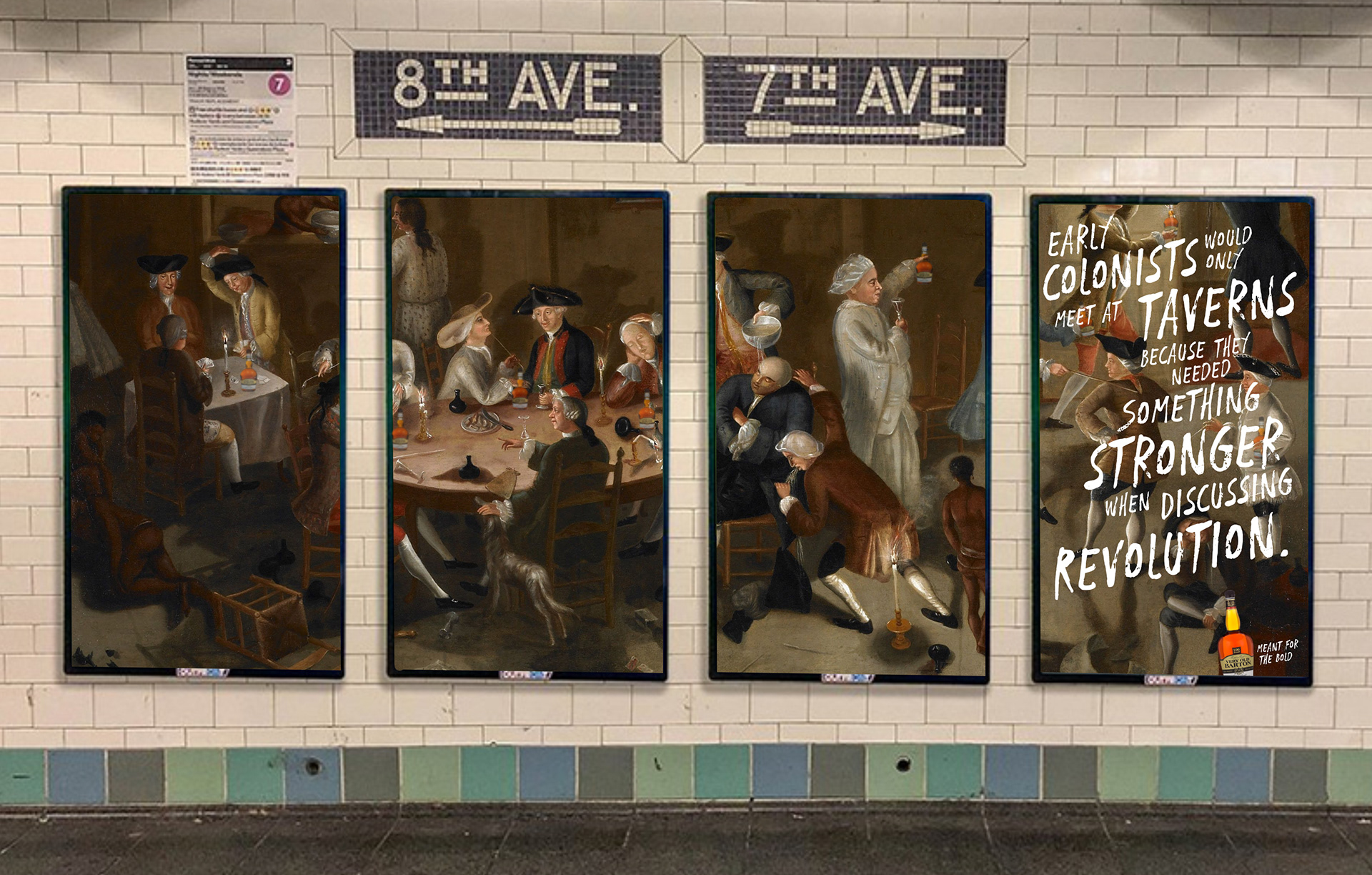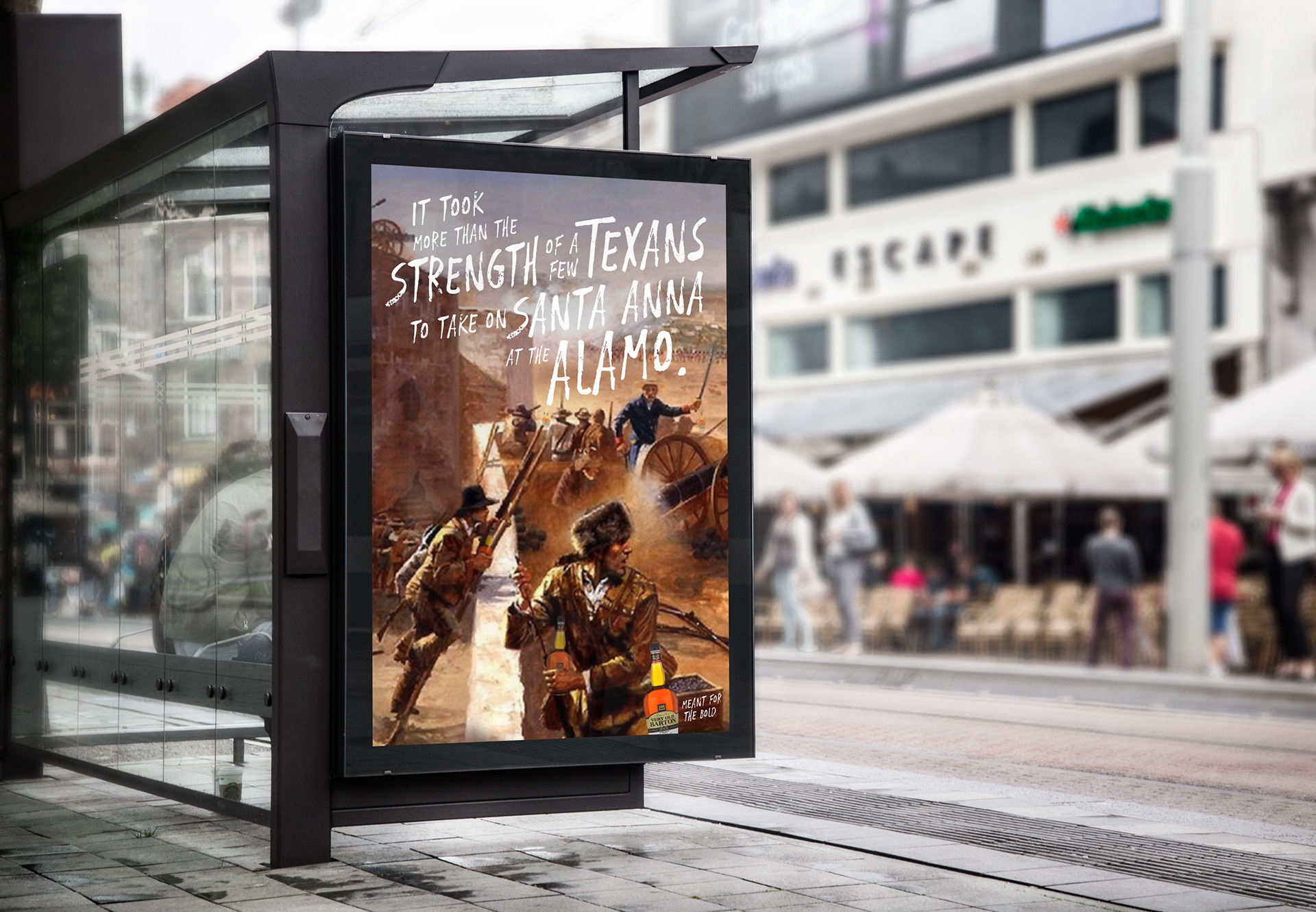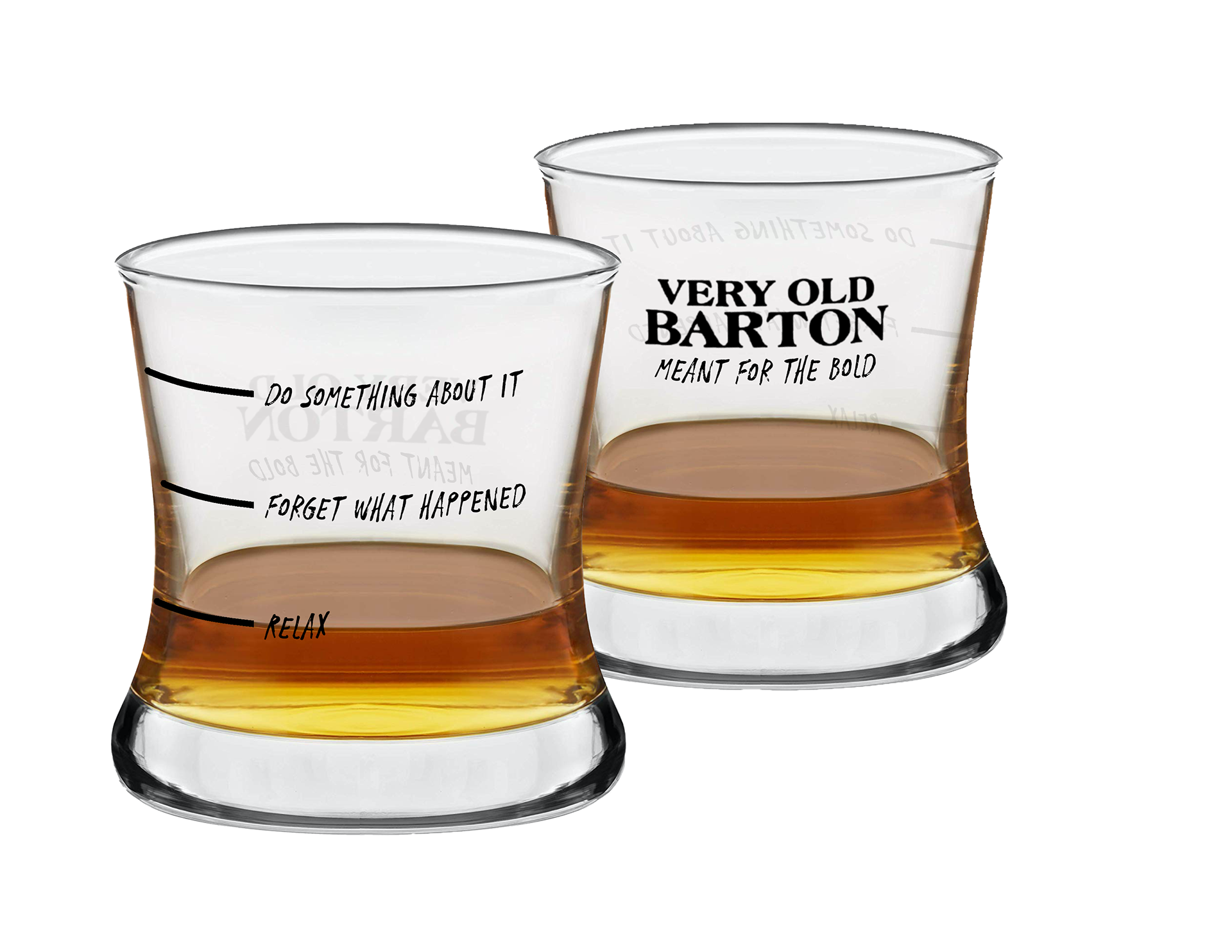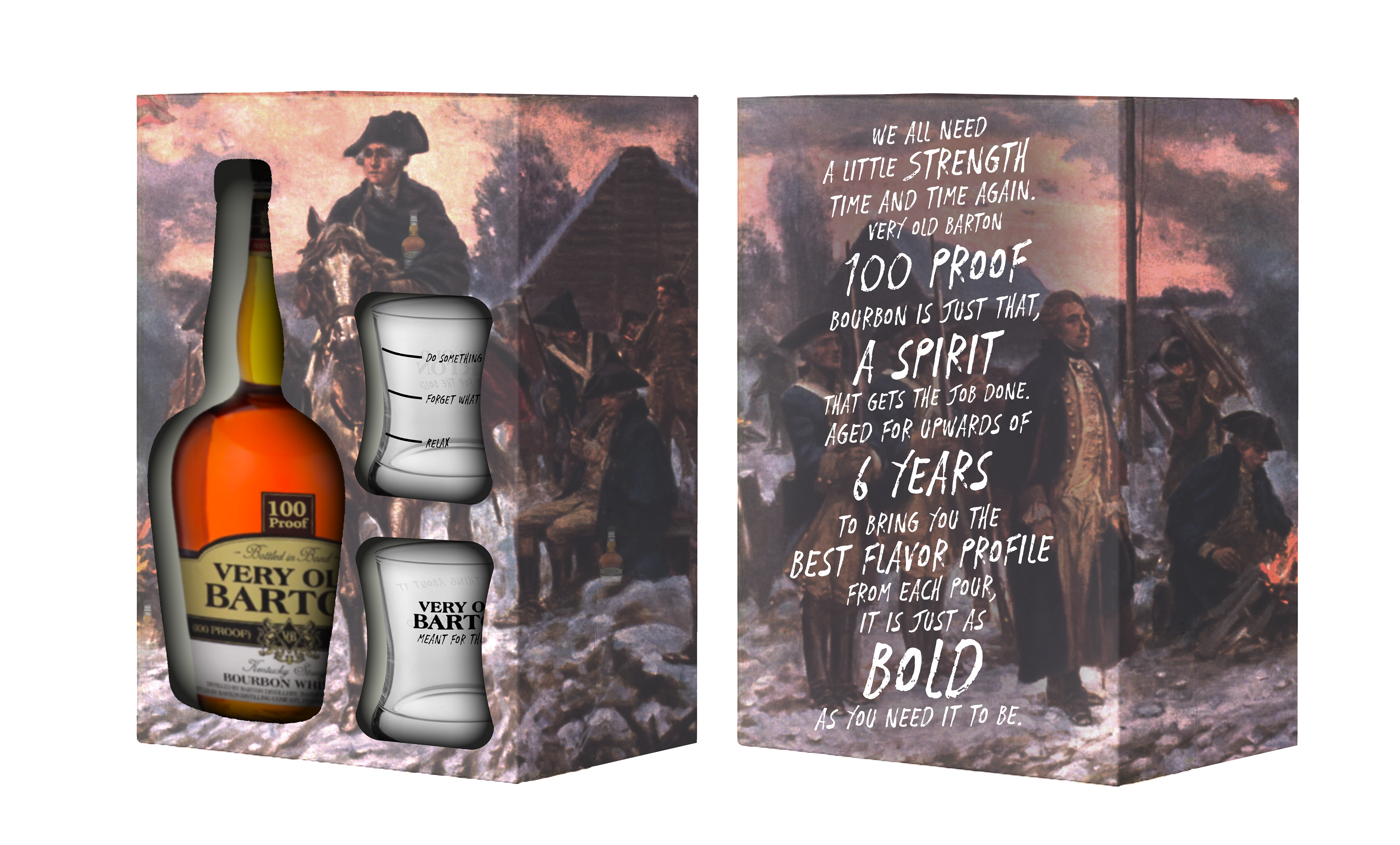 Very Old Barton is an obscure bourbon with limited distribution; rarely will someone ask for it by name. So, let's bring Very Old Barton to them:  when someone Googles a common but bold "Should I…?" question, a targeted ad from Very Old Barton is there to support them.




Set up in locations you cannot drive to (and instead must either hike, climb or ski), our temporary sponsored bar requires people to be bold just to get there.
Some of these locations include:

The Appalachian Trail (hike)
Devil's Tower, Yellowstone (climb)
El Capitan, Yosemite (climb)
Twin Sister Peak, Colorado (hike)
Teton Pass, Wyoming (ski)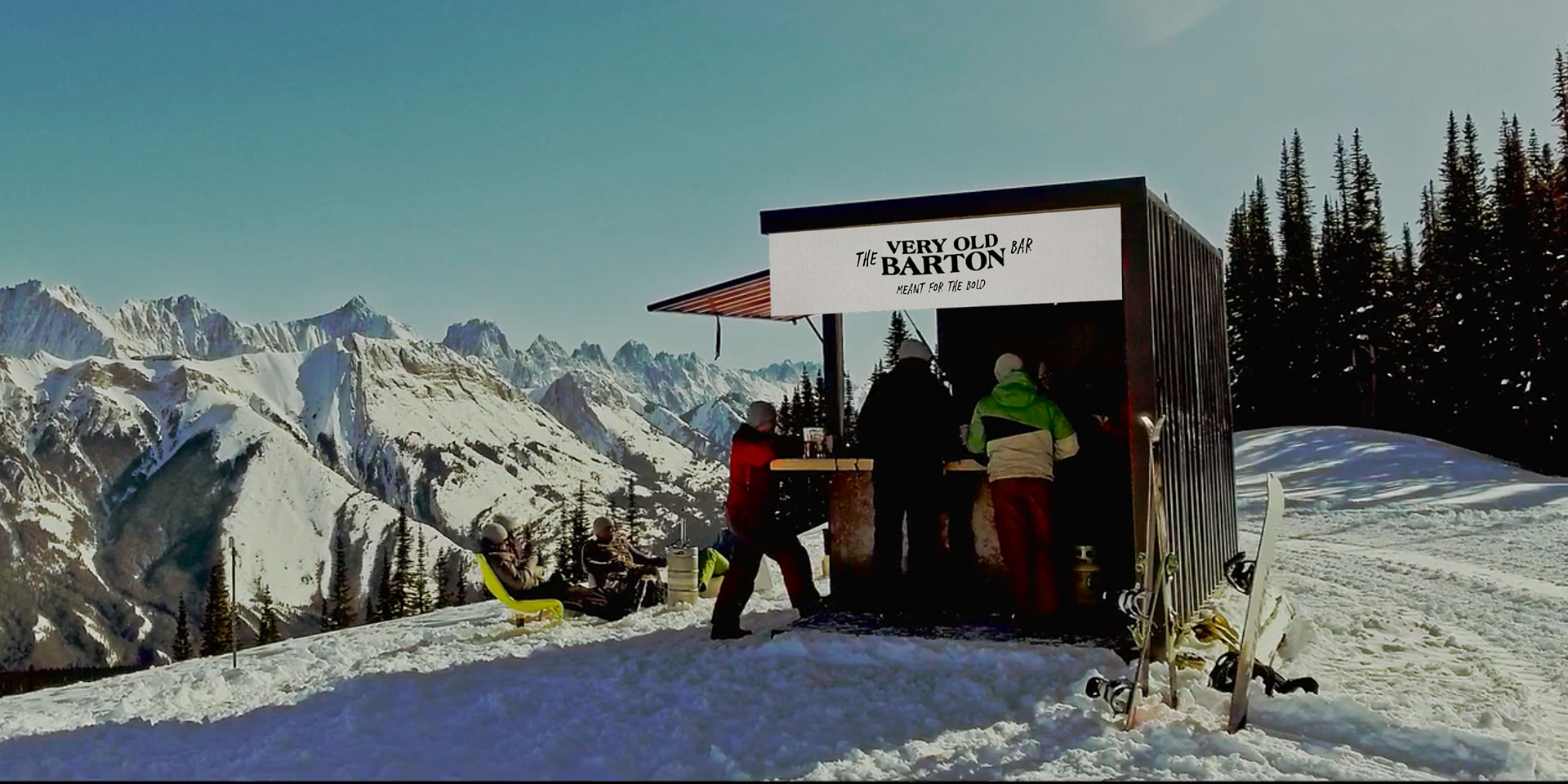 While these remote bars won't generate a lot of traffic, we do expect them to result in plenty of PR.​​​​​​​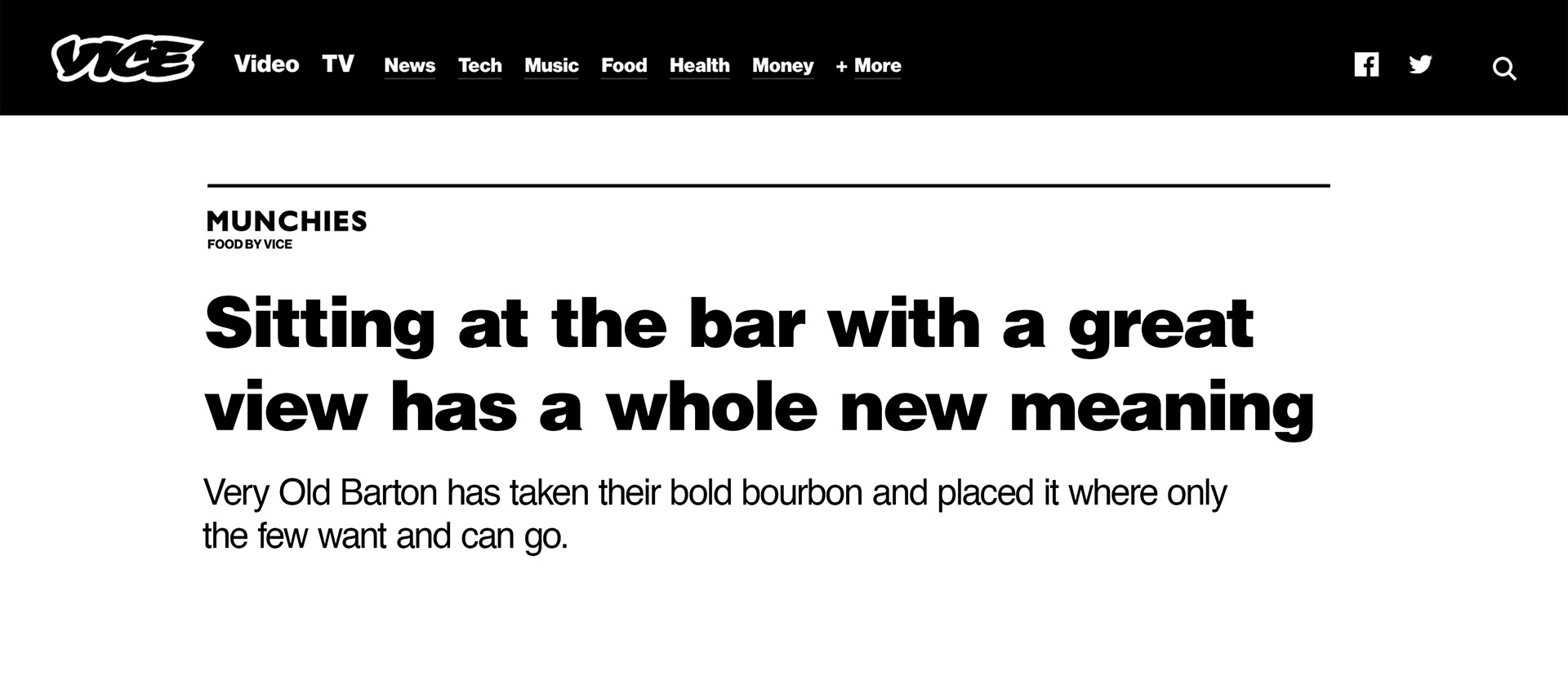 A secretive competition, the Barkley Marathon covers more than 100 miles and nearly 60,000 feet in cumulative elevation, the equivalent of climbing Mount Everest twice. Runners only get 60 hours to complete the unmarked journey without the use of GPS or other electronic devices. Only 12 of the 800+ entrants have successfully completed the journey.
- Very Old Barton Bourbon will provide all participants with a Very Old Barton branded Barkley Marathoner pack. If anyone manages to finish the race, they will get a winners kit which includes a voucher for a 1 year supply of Very Old Barton Bourbon.